Opus Magnum vs the Deep State
By Trevor Grassi / Opus Magnum July, 28, 2022
My work and I [Opus Magnum], have faced countless smear campaigns aimed at delegitimizing my message including threats, intimidations and forms of censorship across several platforms. This has occurred on Facebook, Youtube and Google as well as in the 'real world'. Some examples here illustrate beyond a shadow of a doubt that my site and message are targeted by intelligence community controls and everything I do is watched closely. OpusMagnum.org is the only place where I can speak without censorship. Before you assume that I'm paranoid, look at these examples. Recognize how information control operates.
What is most shocking here, is not the fact that I've been censored, as I have shared plenty of controversial and unpopular claims, often political in nature. Yet it was not these posts that I was censored for. It was more because of my greater message regarding the origins of humanity, Atlantis, the third eye, enlightenment and empowerment of the human race. I was censored for speaking about ancient wisdom. We must ask – why?
I am by no means the only one who has endured this unjust censorship campaign. I will show examples of a few others throughout this article, yet to illustrate an important point from the start, consider the example Praveen Mohan. Praveen makes incredible original content, currently enjoyed by 1.2 million followers. [See his page here]
He takes viewers on journeys through ancient temples of India and Southeast Asia, highlighting the sophisticated art, architecture, reliefs and subject matter. He demonstrates the incredible skill, technology and metaphysical knowledge that went into the construction of these monuments, with a deep appreciation for their ancient builders.
His films are nothing short of astounding and endlessly fascinating, yet there is nothing about them that could possibly be considered controversial. He does not even make claims about these temples, so much as he asks questions about them, and asks others what they think as well. These are many of the reasons I respect him greatly, and ironically, the very same reasons he was banned from social media outlets and lost his ability to monetize his channel and page.
He describes some of his challenges below, but he also addresses very well, some of the more subtle implications of this censorship and why it is happening to information specifically regarding ancient times and high wisdom. Each are around ten minutes long and the first, at least is worth watching. It is odd that Facebook would claim, of all things, that Praveen's content is not original. On the contrary, his video's are the epitome of fantastic research, production and publication – absolutely original content!
Praveen is one of the many who are fighting against these online mega-corporations. My story is but one more, illustrating perfectly the subtlety of this Information warfare. I will describe my history of censorship, but will begin with the most recent absurdity.
Most Recently…
I started a new Facebook group which can be found here:
https://www.facebook.com/groups/opusmagnumgroup
I did this after two successive attempts to build a facebook page, which were both shut down as I will describe below, but my thinking was that a group would be harder to censor than a page. So it was my 'take three'. I officially started the group on the solstice, June 21, 2022, and by July 12, I was in FB jail. I lasted a solid three weeks before suddenly, I found that I could no longer post in my own group, of which I was the sole administrator. In fact, I could not post or comment in any groups, for a week!
I of course, clicked 'Disagree With Decision' and FB artificial intelligence gave me a nice little acknowledgement that my opinion meant nothing to them. As you can see, the first post that I wasn't able to make was a link to a scientific paper about the true origins of the Great Sphinx, by Manu Seyfzadeh and Robert S. Neyland, entitled, The Bearded Lady of Giza: Appropriation, Conspiracy, and Veiled Protest in the Pyramid Texts of Unas. [See document here: https://www.scirp.org/journal/paperinformation.aspx?paperid=118456]
Soon after I was informed that it was a week long sentence, though I was still curious what exactly it had been for, as no post had been flagged or "fact checked" specifically.
After searching to try and figure out what I had done to get locked up in FB jail, I finally discovered my 'criminal content', which was so dangerous to the public mind, that FB felt the need to censor me for a week. I had posted many controversial things in the group already, so I was legitimately curious as to which one they had singled out this time, since in the past, it had always been quite hilarious to me, especially knowing that eventually, I would write up this very article to reveal the absurdity! When I found out what it was, I realized it was time to show how crazy this all is…
What is shown below, is all I was told. I could not see what post this was on, and could not tell if it was my own post or someone else's, but my 'violation' was found in a response comment posted in 2019!
A comment I posted two and half years prior was suddenly 'under review'. They made it very clear that my efforts to unite critical thinkers and open minded archaeologists in a pursuit of truth, was the real threat.
Consider; does this comment seem like dangerous disinformation to you???
By picking this comment to be the questionable material, my deep state, FBI, CIA, and NSA agents were sending me yet another clear signal – that what was threatening to them was Opus Magnum itself! Opusmagnum.org – Opus Magnum the Facebook Group – and Opus Magnum – the dream and vision that I have held for countless years… such a terrible threat… a community of free thinkers!
Looking back on this comment, I found it to be a nicely worded statement of my mission and ideals, and with a nod of approval, I agreed with former self! If I am to be censored, I'd have it be for no other reason than the promotion of people like my own friends and teachers, John Anthony West, Mohamed Ibrahim or Mohamed Zakaria. I was only curious why their choice had been something so direct, as it now makes it quite simple for me to demonstrate how absurd this is.
Ironically, the first comment that I couldn't post was in a conversation thread I was having with Laird Scranton, who is a research author focusing on ancient cosmological symbolism.
When I tried to respond to his comment, I realized that my ban was not only on posts, but comments also.
We were discussing a quote by Plato that I had posted in the group:
I found this ironic enough to include.
Note that this post was seen by 63 while the following two posts, about interesting themes highlighted by the fiction series, Stranger Things (Season 4), and which contained my own text, were only seen by 2 people each. (Click image to view larger.)
I had been making comments about the destruction of the Georgia Guidestones as well, which my Agents did not seem to appreciate. I was relating their destruction to CERN's experiment at the Large Hadron Collider the day before, in which they turned up the voltage to 13.5 TeV. I was noting connections between the Guidestones, 'controlling the narrative/timeline', CERN's experiments, and recently released cinematic fiction that focused on alternate dimensions, black holes, portals, and time travel (and lack of government/military responsibility/accountability for their experimentation in these fields). These included not only Stranger Things, but also Dr Strange in the Multiverse of Madness and Everything, Everywhere at Once.
I particularly enjoyed that Stranger Things 4 highlighted Kate Bush, but all of the themes in all these films seemed to be demonstrating something – saying something…
While in FB jail, I published this article, which explains the connections, here on OpusMagnum.org:
Yet these posts, of course, had nothing to do with my 'time out'…
No, apparently, it was more about my aim of uniting critical thinkers, according to FB. To be fair, this was not (technically speaking) my first offence in the first three weeks of the new group. I had also been cited for sharing a meme with 'false information':
I have previously outed Associated Press as a George Soros funded propaganda agency and I have given a thorough explanation of how much of the media Soros owns HERE. Essentially, he is the 'Supreme Chancellor of Facebook Fact-checking', and it so happens that he may be one the most evil men on the planet.
One of the first people to post in my group, besides myself, was Leo Lyon Zagami, another author who has stepped into the spotlight with a very bold and controversial message. His Confessions of an Illuminati book series has struck a chord with the 'Lords of Information'…
As we might imagine, this made Leo quite a target…
Leo continued sharing posts while I was banned. So, I thought, it was a partial success. I could be censored just as easily in a group as on a page, yet, there were others who would post in the group, even if I could not. There was a certain comfort in this, and in the fact that Leo and a few like him had taken an interest.
Andrew Collins was also posting in the group. Collins is another well known and respected research author who has put forward many controversial claims and theories over the years. He was even kicked out of Turkey for his views on Gobekli Tepe, though it would seem he is continually being further proven to have been on the right track, if not completely correct, in this theories. See Gobekli Tepe: Genesis of the Gods here.
[All books by Andrew Collins, click here]
As noted in my 'under review' comment from 2019, Opus Magnum had always been intended as a research community, and so for the first time, it actually became something larger than just myself, and these were not the only notable characters who had joined… (And YOU should too! https://www.facebook.com/groups/opusmagnumgroup/)
Previous Attempts
I never really trusted facebook to let me say the things I intended to say, so I made my base of operations here on this site, many years ago.
I pay out of pocket to host this site, and I hope that the lack of ads here is the first sign to visitors that this is a passion project, from my soul. There are no paywalls, or memberships here – simply information that I care so much about, I am willing to spend money on it, rather than demand money from it. I am currently setting up a funding channel through Patreon, which should be linked at the bottom of this page, but this is for voluntary contributions from those who resonate with my message and want to help me. This site is my art, and when making my art, I do not allow myself to think about money at all.
In order to attract traffic to the site, I made a corresponding FB page, which can still be viewed here: https://www.facebook.com/opusmagnumbooks
This page grew to about 1,000 followers mostly from organically reaching out and sharing my work in groups, but also with a few paid FB 'post boosts'. It grew from March of 2018 through May of 2020, when suddenly it was gutted out. I was told that I had shared 'false news' and my reach was almost completely eliminated. I had been receiving 50-100 reactions on many posts. Then suddenly, I was lucky to get 4 or 5. I was given no warning, and told that even if I removed the flagged post, my reach would still be severely restricted. So, by October, I had accepted the fact that the page was dead, regardless of what I did. It was demeaning to work so hard just for one or two likes. I saw no point in fighting with the algorithm, so I chose to pack up shop and start over. I started a new page and to differentiate, used the Latin spelling (with v's rather than u's – Opvs Magnvm). Here is a post I shared on both pages during the transition. [See post here.]
The same post, on the new page, had a longer description and reads more like
my own public acceptance of the Deep State's Declaration of War against me, and against Opus Magnum.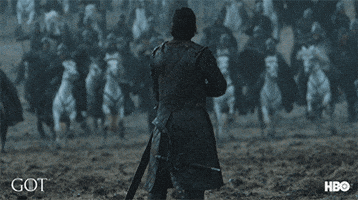 I set to work once more, sharing content that I considered to be valuable on the new page: https://www.facebook.com/opusmagnumarts/
This page lasted until [See post here]
This post included the following screenshots to show that, after removing me as the sole admin of my own page so I couldn't post (holding my page hostage),
Facebook actually forced me to download their app to my phone and turn on location tracking permission in order to "get authorized to publish on my page"…
All this, they claim, was because my page had "high potential reach".
A few months later in December of 2021, the page's reach was again severely reduced. This time, for extremely hazardous disinformation indeed:
THIS WAS MY VIOLATION!!!
Along with restricted reach, my ability to advertise the page was also revoked, as if I would ever give FB another penny.
So I was eventually forced to accept that my second page had been snuffed out much like the first. All because I shared a pretty photo of a tree with lights in it…
In all these years, my life had utterly collapsed countless times over, and it was never easy to find time to build this community that I was dreaming of – this online Alexandrian Agora! Yet the task was near impossible, without the permission and blessing of the self-declared 'Metaverse Overlords'; a blessing that would not likely be bestowed upon Opus Magnum.
The second attempt had brought in a following of over 2,000 people, and this was a big deal for me. I was not after 50,000 followers. What I wanted was quality; not quantity. That's why I barely ever used any FB ads in the first place, but rather, tried to pull in those who were genuinely interested, and it was working! There were excellent discussions on this page.
I comfortably interacted simply under the page name Opus Magnum or Opvs Magnvm. I rarely ever posted my name on this website or any of the OM pages, because I wanted to give it the feel of something bigger than one person, until it could become bigger than one person. I did not require credit for my writing and I did not believe my work required any ad hominem backing. All the information could be easily confirmed, and due to it's controversial substance, I was not eager to place my name all over it. I was not anonymous, but if I'm being honest, I was as anonymous as I could be. To have a page on FB at all, I needed an account, and not wanting all my friends and relatives to see this work, I had to create a secondary personal account. Due to their policy when I made this 'research profile', I had to use my exact name, making the account indistinguishable from my original one, and when I shut down my original account, this lead many personal friends to see my alternate account that was not their friend, and so they thought I had unfriended them… It was not possible to be fully anonymous on FB, and it caused all manner of stupid drama trying to avoid losing all my friends because of the inadequacies of social media, especially when it is actually considered a form a communication. Real conversations require eye contact and body language, or at the very least, the intonation of someone's voice, as in a phone call. When we are reducing our thoughts to text messages and social media posts, we are using purely dead language.
I've always despised Facebook for this reason, and for many other reasons which I described in a post on my original FB profile – an explanation to my personal friends and family as to why I had deactivated my account:
Followed shortly after by a New Years Post at the start of 2022:
The meme-stream (a signature storytelling device of my own design) was as follows:
And so our story returns again to where it began. Sick of the pages, I decided to create a new group on the Summer Solstice. I was seeing the need for my own transparency – the need to take credit and accountability for my own work – and so I let go of my futile attempts to retain some kind of pseudo-anonymity. I decided not to be silenced, but to be all the bolder still, in the new group…
As far as Opus Magnum's history with Facebook, that scarcely gives a summary, but it gets far worse. As described, within the first month of this group existing, the attacks came more towards me personally.
There were also psychological operations used in an attempt to intimidate me, confuse me or scare me, including invitations to join 'the Illuminati':
This had come shortly after I became FB friends with a certain high level Freemason. He and I had mutual friends and he was sharing information about the pineal gland. He seemed like Light Mason to me, and he may well be, so I will not reveal his name here, but he started sharing videos with me regarding '33rd Degree secrets' and hinting for me to become a Mason. While I was not interested in becoming a Freemason, I do not believe they are all corrupt by any means, and those who are not corrupt, I find to be very interesting and intelligent people. I am suspicious of the leadership above the 33rd degree [invite only], however, and I do believe they have been mass infiltrated by the Illuminati-New World Order clan.
When I received the above invite, I obviously declined to call the number given, as I obviously had no interest in joining my enemy. I didn't know if it was real or not, but I know that it could have been. I shared it with a friend in a private message, just mentioning how weird the targeting against me was getting. From this message, it was clear that I didn't intend to join. From what's already been mentioned, I imagined the "one of them" who "mentioned" me, was likely like this high Mason, if anyone.
I've seen these types of messages many times, and a friend just posted one that she received, as I was writing this article.
What was odd was that after I sent this private message, which could have easily been viewed by the real Illuminati (at Facebook headquarters), this new Freemason friend suddenly unfriended me, yet still continued to send me videos even to this day – the last came only four days ago, as I write. A video comes about once a week, though I have told him that I can't view any of these videos (on Rumble). This becomes increasingly suspicious, and though I won't say his name here, if he reads this, he can rest assured that his name is certainly written in my 'emergency autobiography', which will be published in the event of my death, marking him a suspect if I should be suicided.
As I have stated many times, I would never, ever commit suicide. I have nothing but the deepest respect for life, and would never violate it, or Nature. I know that such decision has never once improved the condition of the soul who chooses it. It is not an escape by any means, nor is it and end or an answer.
The reason I can not view any videos on Rumble whatsoever, is because my browser (Google Chrome), somehow prevents me from seeing any sites it doesn't want me to see. So this goes well beyond Facebook. All videos on Rumble.com, for me, look like this:
Half the sites I visit are blocked by Chrome, with the excuse that my connection is not private. I have tried changing all the settings I can possibly find, and I have attempted to download other browsers like Tor, Firefox and even Safari, but all either have the same problem, or are incompatible with my operating system, or face some other issue. The result is that I am incapable of viewing half the internet, including Wikipedia.
So Google itself is restricting my own ability to research…
When clicking 'Advanced', I can sometimes click through to the page, but other times, I can not.
It says this is a temporary issue, but it's lasted a couple years at this point, and I literally have no idea how to end it.
After I started the new Facebook group, one of the members informed me that my Youtube playlists, listed here on the website, were no longer working. On the Library page [https://opusmagnum.org/library/], I've left the dead links to the few playlists I had made years ago for some featured authors on the site, along with a note about what happened to them.
Indeed! All these playlists I had pulled together with excellent interviews, documentaries, lectures, etc, vanished! Along with my channel/account itself. I was not warned at all, nor was I even informed, nor was any video or playlist flagged. The only explanation I was given, was this note. Here it is easier to read:
The strangest part is, I never posted a single video on Youtube! I had only made playlists of other's videos that were already on Youtube… Yet somehow this was considered a 'severe violation' of policy regarding 'deceptive practices' and 'misleading content'.
'Or other Terms of Service violations'.
How vague can they possibly be?!?!?
Yet they not only censor me, but also suggest for me content like 'Who were the Illuminati', and 'Enter the Secret World of the Freemasons', as seen here:
The sponsored content and 'response suggestions' in my Facebook feed as well, are so creepy and Orwellian that I must share. While I am censored from sharing my own work, this is what facebook is promoting happily…
(From what I know of Freemasonry, publicly advertising it, is forbidden.)
Facebook here suggests that I get into Aleister Crowley and his OTO…
Here Facebook suggests I respond to a friend's meme by responded as seen; siding against Klaus Schwab. What mixed signals are they trying to program me with? It's as if Facebook itself is subtly trying to imply "I know right!!" – as in, 'Klaus Schwab is so evil!', as in, 'Mark Zuckerberg and Klaus Schwab are not part of the same evil family!'…
FB also often suggests the 'devil horns' hand sign as a comment response:
About a month ago, I encountered what may be an AI account, a real hacker, or simply a FB profile designed to intimidate high level truth tellers like myself… You can decide what you think it is. I shared a post to Robert Edward Grant Group, and a friend, (whose own sacred geometry page with tens of thousands of followers had also been deleted by FB) responded with a comment seemingly directed against Rosicrucians, who were mentioned in the post. I assumed that he was referencing the idea that Rosicrucians were involved in the creation of the Georgia Guidestones, so I responded thus, and clearly, my thoughts were heard by someone, or something…
And that's how I met:
'She' was 'friends' with 322 people, (though at the top of the page it said only said 319?). Of course, 322 is the famous number of the Skull and Bones death squad. The friend list was intended to further intimidate; to 'prove' that it was not a 'fake' account. Many of the friend accounts may have been fake, but this one, prominently displayed, has 4.2K friends itself…
Many of the friend accounts were updated frequently, so they could not all have been faked and maintained constantly. I do not know if this is actually 'Lord Rothchild's' page or not, but again, of course, it could be…
I deleted my entire post in the group. Though I am immune to psy warfare like this, I did not want others seeing this profile. I understood what it was; a simple 'EYE see you', from an account specifically designed to threaten those who understand what these screen shots show. Not only does it list nearly every single 'Illuminati Agency', but also provides job descriptions for each implying, a 'problem solver', or someone who 'takes care of' people like me. The profile was also 'in an open relationship' with another account of a similar nature.
It was also odd that this strange account had 'checked in' on FB about
a month before responding to my comment,
twice in row,
in my own home county…
Clicking through on this link, to a page for the town mentioned, this is what I found:
It was odd that even as I wrote this article, I have noticed that, not in REG Group, but Robert Edward Grant's page, an odd occurrence from a couple days ago. An account claiming to be Prince Andrew liked my portrait of Pythagoras, as well as a further comment response to it, which I shared on one of REG's posts.
Looking closer:
[Below: Click image to view]
I am not paranoid, but I'm not stupid either. I know how these things work – they are designed so that if I mention them, I will seem insane to those who don't understand. Esoteric/occult language is always deniable and invisible to those who are programmed to believe that it doesn't exist. So all threats and offers of the Illuminati, come in paradoxes of themselves, in order to work fear into the target. Yet this does n not work on me, since I live everyday in unconditional love, I have around my soul, a mirroring shield which deflects dark attacks of every kind. Those attempting to sow fear into me; to intimidate me from my work, do not recognize that I will never be afraid of them, and that their own attacks will rebound unto themselves 1,000 fold in strength.
It is in fearlessness now, that I recount to you the absurdities of the suppression my work has faced. This article is written for those who understand why I wrote it. I am not afraid of the misinterpretations of those who will not understand it. It is written for those who today, need to know, that they are not crazy themselves, or alone. I know that I am not alone in this by any means, but many are you who are meant to feel as if you are alone against this machine, and I must assure you, that you are not!
This is for you to decide, now that you've seen some of my story.
Some will decide this is all paranoia, but eventually, everyone will be shown the reach of this all-controlling mechanism and how it has suppressed true knowledge since the dawn of history. It has prevented humanity from ever discovering the truth about Atlantis, about the human race, about the origin of civilizations, about who we are and where we came, and about our place in the cosmos. All this "fact-checking" is not about Q anon or Donald Trump. It's about the true nature, origin and potentials of the human race. It's about the pineal gland and subtle body of light. It's about keeping your chakras from spinning, so you don't realize your own true power.
Yet this is by no means the whole story. In fact, this is only scratching the surface. As stated at the opening, I have faced 'real world' threats as well; not simply internet censorship and intimidation techniques…
For those who think these claims alone are not enough to prove that I am a TARGETED INDIVIDUAL. Perhaps I will have to tell the full truth.
I believe that this article will need a PART TWO.
When I write Part Two, I'll post a link here.
For now, think on these things…